TOP CIVIL SERVICE CLASSES
IAS COACHING IN DELHI is sometimes considered synonymous to civil service preparation. questions that automatically cloud your mind would range from when to start to how to plan, is relocating to delhi absolutely vital and what are the pitfalls, etc. All relevant questions before you start preparation are discussed below,
When to start – If possible, start reading standard texts while still in college, which one can do at their own pace and grapple with the basic fundamentals and also become aware of strengths and weaknesses as well as interests, thereby helping plan choices.
Finding own strengths and weaknesses – understanding yourself is important and gives one an advantage in not making mistakes – particularly in selecting optional and then changing midway or lacking in interest midway.
Coaching VS self study – coaching helps in covering the syllabus fast but can help only if one has done prior preparation before attending a coaching. Self study can help but always remember it is a long journey & do not blindly believe in its advocates, as most often they use one source or the other but do not disclose.
Make a time table – adhere to strict time-tables, make sure to appear for at least 2 sets of test series from different institutes whether you take coaching or not and in case you have gone through coaching at one of the institutes, even then avail of two additional test
Strategy for current affairs – UPSC CIVIL SERVICE is all about relevance & relating events past and present.
CURRRENT AFFAIRS  - your interest in your surroundings goes a long way in achieving success. Reading multiple newspapers, blogs, websites, etc & making notes – at the same time making sure they are relevant is too big a task to not feel de- motivated at one time or the other 7 loss focus in the process.
BE PREPARED FOR REPEAT ATTEMPT – IN UPSC CIVIL SERVICE some attempts may turn futile, be mentally prepared to beat the odds in the subsequent attempts. Not only your lack of preparation, but changing focus in exam or bad evaluation or errors in judgement can be your undoing at times, people miss by 0.33 marks at times.
FINANCIAL PREPARATION – your financial preparation should be in terms of appearing for your exam without distraction for 3 attempts, any distraction pushes you back to the starting point.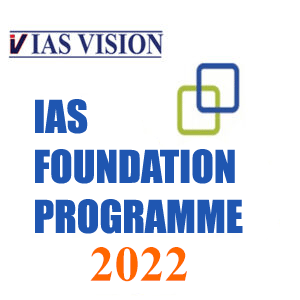 IAS COACHING CENTRE IN DELHI- IAS PRELIMINARY- In UPSC civil services exam preparation, the preparation should be comprehensive, candidates should prepare prelims and mains in tandem. For Prelims exam, candidates should have good command over conceptual understanding and knowledge on current affairs. Apart from this, they should solve mock tests and previous year question papers for practice.     For UPSC prelims general studies preparation, candidates should focus on NCERT for basics and one standard textbooks for all subjects. Regular note making should be done for revision. To crack UPSC prelims exam in first attempt, candidates should work hard with dedication. Cover the syllabus topics provided by UPSC. Good command over basics and strong grip over the recent development & current issues. Finally, regular practice and mock tests.
FOR IAS PRELIMS TEST SERIES CLICK HERE
CIVIL SERVICE COACHING IN DELHI - IAS MAINS -  An Analysis
Back to basics: as discussed at the beginning do not run behind readily available classes notes or current affairs during the start of the process. First few months should be devoted to basics, understand the concepts so that you will be able to have a grip of larger issues in a wholistic manner.
Understand link between Static and Current Part: arriving at conclusions will need a balance between the above two.
Comparative analasis with a healthy dose of statistical facts: analyzing the Indian poverty, should connect not only BPL statistics but also jobs, subsidies and gender disparity, etc.
Cover the syllabus and not the books:Always Keep syllabus copy with you and try to complete it, if you go behind completing books your study may not be aligned with what examination demands.
Notes making vs bookmarking: Notes making while reading takes a lot of time, thereby reducing forward backward links in your mind. A better way is to bookmark in the first reading via marker pens & after another revision or even later plan plan notes making.
Revision: Throw the net only as wide as you can control and pull ashore. Reading a lot of books might be good for knowledge but when it comes to proper answer writing your ability to comprehend, analyse and present succinctly is under test, so that it is easy and interesting to the reader. Reading too many books might put unnecessary strain on comprehending ability and may turn to be a futile exercise.
Answer Writing: "No one has learnt swimming without getting wet", do not delay practicing answer writing, because of one alibi or the other. Whatever you feel comfortable with - start writing & if you think you are not ready start with current affairs. Make it a religious commitment to write one answer a day – if not, think yourself out of the race.
Group Discussion: It may or may not help depending upon the group. It is also good because discussion gives one control over recollection ability, when you are covering topics & syllabus at a fast pace.
Keep a track of Previous years Question Papers: Try to understand the areas of emphasis in the previous years, UPSC can still change pattern therefore be open to surprise elements.
 "The questions asked by UPSC are likely to test the candidate's basic understanding of all relevant issues, and ability to analyze, and take a view on conflicting socio‐ economic goals, objectives and demands. The candidates must not be afraid to express themselves with suitable logic in answer writing."
 civil service coaching in delhi - INTERVIEW PREPARATION – Brings a lot of questions to your mind, coaching institutes add to confusion. Remember your knowledge has been tested in the mains, even if you answer all what is asked & even if you cannot answer most of them, it is irrelevant to your eventual good score & your failure & success. What matters most is personality – your capacity to say no when you are not sure counts most – avoid guessing, your logical presentation of views during discussion matters.

For details contact over phone or visit the centre.
for mock test programmes, study material, writing practice for mains, enquire separately.